Chopa Zen Home has been a leading online supplier of Japanese Kimono and Yukata since 1994.  We offer a large selection of patterns, styles and sizes for men, women and kids. From the beginning, we offered a variety of Asian style home decor, tatami mats, furnishings, accessories, meditation supplies and of course Kimono and Yukata.  We realized many years ago that these fashionable robes were our pride and joy. Not only do our staff wear them, but also our friends and family members.  Rarely a birthday or gift giving holiday passes without our group perusing our online catalog deciding which yukata or kimono to buy for the lucky recipients.
In October, 2018 our warehouse was a victim of hurricane Michael. This category 5 storm tore apart many lives, homes and businesses in the the Florida Panhandle and beyond.  While our offices suffered great damage, we were fortunate that none of our staff or their families were harmed and for that we are forever grateful.  It was at this point we had some decision making to do.  Some staff were reluctant to stay in the area and moved on to other cities. Among our partners, several had been considering retiring or moving on to do something else. After careful discussion, meetings with staff, the outlook for rebuilding in the area and a lot of soul searching, we made the decision to focus solely on what always made us the happiest; Japanese kimono and Yukata robes. To us, wearing a robe is like wearing art. The colors, styles and patterns are distinct, beautiful and symbolic. Coming home after a long day and slipping on a soft, comfortable yukata makes everything feel alright.
We still receive emails from former customers asking about items we used to carry.  They are sometimes disappointed to hear we no longer offer Asian home décor, but most understand.  To those who inquires we say, the show must go on and like a cherry blossom blooming for a short period of time, life is similar. Like the seasons, life brings change and people move on.
For the next chapter, we are now in our third year of offering Japanese kimono exclusively and we couldn't be happier. We are excited with new ideas we have and future changes in store. Like a fine wine, some things take time, but we are patient and want to do it right.  Our customers are of the utmost importance to us and we are grateful for each and every one.  We have many repeat customers who like us, buy for gifting or simply add to their loungewear wardrobe. Coming home to a kimono or yukata waiting for you is like coming home to a piece of Japan.
June was another fantastic month at Chopa. Lots of different styles departed our warehouse. It is always exciting to see customer choices as orders come across our system. Due to higher summer volumes we shipped six days a week this month including Saturdays. We faced some delays of orders that shipped through USPS and couldn't really get an answer from the local terminal as to the reason.  Packages delivered to them were sometimes held for several days before they scanned and forwarded onto the next station along the route to the recipient.  One employee that spoke with us "off the record" blamed the Amazon Prime Days for the delays. This along with other online retailers that wanted to compete with Amazon and held similar sales in the same time frame.  We also saw a surge during this time window so its possible that people just decided to get online and spend some money.  After all summer is upon us and many decide to shop online rather than go outside and brave these hot, humid days. Chopa monitors many of our shipments and carriers to determine if any issues arise.  When we observe some delays like the handful we saw, we emailed our customers to let them know.  It is frustrating as a delay in shipping isn't something we base our service standards on and we know how much customers like receiving their packages quickly. We do too!
Thanks to all of your business in June.  July is already starting out busier than June and we anticipated this with new shipments of kimono and yukata arriving daily during the middle of the month. More short length kimono and wide, plus sized kimono are back in stock.
Here are the Best Selling Kimono for June, 2021.
Blue Koi
Eternal Chain
Tree of Life
White Moji
Pink Cherry Blossom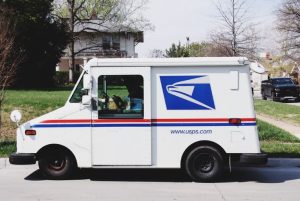 Image courtesy of: Joel Moysuh
Tags: kimono source, kimono store, kimono style, online kimono