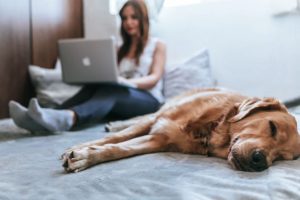 We receive frequent inquiries from customers asking us to recommend a kimono or yukata.  Questions vary from sizing, fabrics or shipping times and we are always happy to help.  But, if we are asked to recommend a print, we like to expand on the subject and offer some insight into the symbolism of these robes. It isn't that we can't suggest a particular style or personal favorite, but we prefer to share our love of these robes and educate our customers on the meaning of the patterns. We believe selecting a Japanese robe is a personal choice and it should be recognized as such. Some would even say it is sacred.
In general, sizing is fairly straightforward. To determine the length of the robe you want to wear, place the end of a tape measure on your shoulder and let it fall down your side or in front of you. Kimono and yukata are available in standard lengths of 54″, 56″, 58″, 60″, 62″ and 64″. You can decide which length fits your needs and style. Some customers prefer a full length robe to the top of their feet, others want it to fall above their ankles and others prefer it to reach their shins or fall to the knees. If you seek a shorter length kimono or yukata, shop for a Happi Coat. Happi Coats are short length kimono and yukata. These short length robes are available in 35″ 42″ and 45″ lengths.  These are popular in the summer and used as coverups at the pool or beach, lounging around the house or to add some allure for your spouse or significant other.
Next, measure your waistline and hips.  Measure the circumference or girth at the widest part of your waist and hips. Reputable dealers will offer a selection of sizes in length and width. It is common for clothing to fit individuals differently, but this process will provide you with a better understanding of how the robe might fit you. Kimono and yukata are wraparound robes, meaning the left side is pulled over the right side and tied or held in place by a sash or belt.  Normally 8-12″ is adequate for the length of the fold over.  You want to allow some room to move, stretch or adjust comfortably so it isn't too tight. Chopa was one of the first dealers on the web to offer wide or plus sized kimono and yukata. Americans are generally larger in size than their Japanese counterparts, so the larger sizing is a welcome feature.
Once you determine an appropriate size, the fun part begins, choosing a pattern or print. The joy of Japanese kimono and yukata lie within the beautiful prints and patterns available. Whether it's a flower, bird, dragon, fish or artistic print, let your inner self make the decision.  Ask what inspires you? What motivates or drives you? If you are purchasing a robe as a gift, it works the same way. Analyze the recipient. What kind of person are they? What traits make them unique? What in their personality stands out in your mind?
The symbolism of the kimono and yukata is wide ranging.  For example, the dragon is considered a protector of mankind and represents strength, courage and wisdom. The koi fish represents fortune, good luck and abundance. A crane symbolizes long life and good health. Bamboo suggests prosperity, strength and flexibility. A kamon is a crest used to identify a family, its origins and often to be of a higher class, or nobility like Samurai or Shogun. The peony is considered the flower of good fortune, nobility and honor.
When shopping for a kimono or yukata, read the style description to understand the meaning of the pattern or design. Look within and decide what characteristics you have and find a matching pattern. Are you a dragon, a koi fish or do you resonate with a mum or iris flower?  If you are selecting a gift, what type of person are you giving this too? What symbolism matches their personal character? When presenting a kimono or yukata as a gift, explain the meaning of the pattern to the recipient and it will make the gift much more special. You might even enlighten the recipient when you discuss the symbolism.  Perhaps you see traits in the individual that he or she does not. It may shed a light on their persona that they didn't realize they had.
Of course, for as beautiful as kimono are, you can always select a robe simply because you like the pattern. If you like a style, buy it and wear it with great joy. Many Japanese patterns date back over 1000 years ago and are inspired by nature. Symbolism is very important and revered in Japanese culture. Wearing a kimono or yukata can make you feel like a part of the Land of the Rising Sun. Happy Shopping!